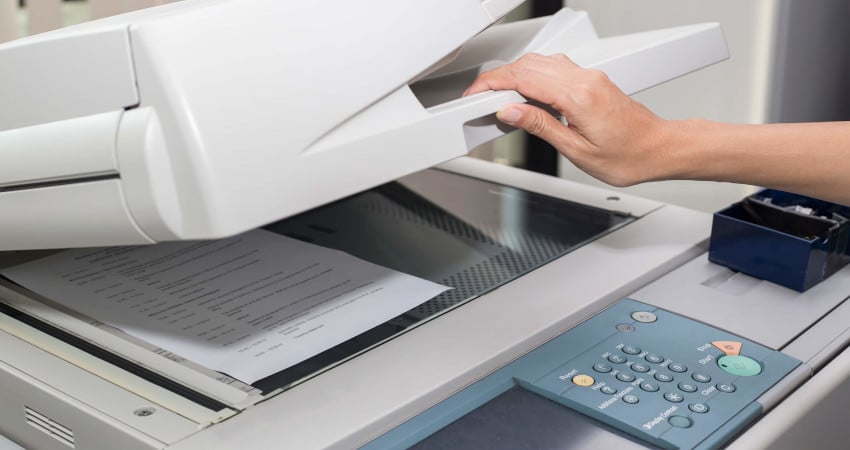 In the business world, your printed materials are sometimes the first impression you make on a potential customer. Using the right types of paper for printing can help you put your best foot forward. To make your job easier, Shore Office Systems breaks down what every office manager needs to know.
What to Look when Picking Paper Stocks
While it may seem trivial, picking paper stock is an important business decision. As you weigh the pros and cons of the major types of paper for printing, consider these four key qualities found in paper stock.
High opacity, which allows for heavier ink coverage
High brightness, which makes inks more vivid
High thickness, which offers stability
Smooth surface, which quickly absorbs inks and minimizes ink blots and other imperfections
Why Types of Paper for Printing Matter
The type of paper stock you use is one of the things that contributes to the impression your company makes on potential customers.
Although it may seem superficial, some people equate the quality of marketing materials with the quality of the company that produces them.
The right choice of printing paper for the job is likely to create a positive impression with all those who receive them. On the other hand, a misguided choice of paper product is something that can quickly create a bad impression, leading to lost business opportunities.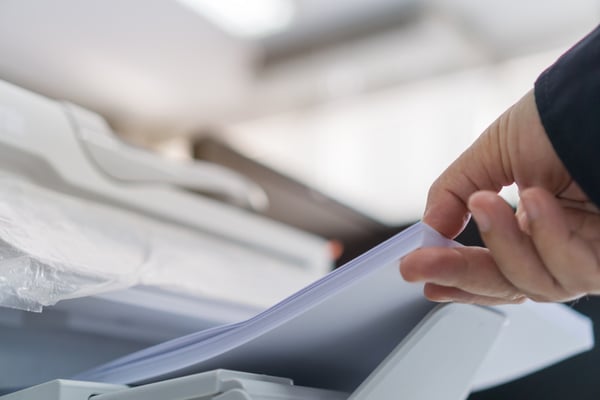 How to Know When to Use What Type of Paper
The best types of paper for printing can depend on multiple factors, such as how the paper is being used and what machine it is being printed on. And, each type of paper used can provide businesses with different benefits.
Standard
Recommended machines: copy machines and plain paper faxes
Common uses: faxes, drafts, printing emails
Benefits: resistant to paper jams, most economical, works in most copiers
Mid
Recommended machines: inkjet/laser printers and copiers
Common uses: proposals, presentations, double-sided printing, client documents
Benefits: heavier, most versatile, smoother finish, less "showthrough," works in most machines
Heavy
Recommended machines: color/laser, inkjet/laser printers
Common uses: flyers, double-sided printing, presentations
Benefits: heaviest, smoothest finish, best-looking color, does not usually allow "showthrough"
The Right Choice in Paper Makes all the Difference
Whether you are mailing postcards or printing internal emails, it's worthwhile to take the time to select the right types of paper for printing. The right choice will help you to create the right impression every time.
Shore OS has been providing office solutions, like copiers, printers and faxes, since 1974. We sell and lease state-of-art business machines to companies from Manhattan to Montauk. If your company regularly prints marketing or other materials, consider buying or leasing one of our top-of-the-line office machines.