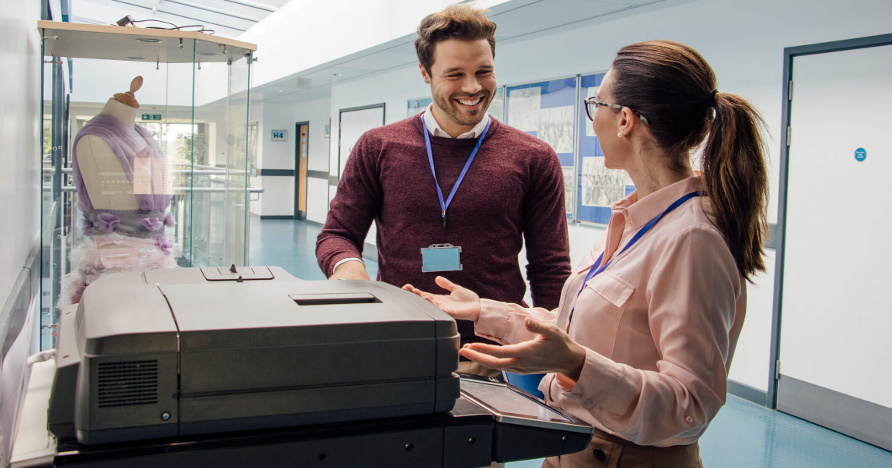 In the business world, paper jams are all too common. More than a minor inconvenience, these issues can throw an entire workday off schedule. To keep your printer online all the time, learn how to fix a paper jam the right way.
How to Fix a Paper Jam in 8 Steps
1) Find and Press the Paper Release Button
The office machines on the market today have many bells and whistles that can come in handy if you are caught in a jam. For example, your printer might have a function built-in that will clear a jam with the touch of a button.
Before you do anything else, check to see if your printer has a paper release button.
2) Restart the Printer
It might sound dumb, but it's possible to solve the problem with a simple reboot. Sometimes, a printer can clear the jam itself during its start-up process.
3) Remove Excess Paper
When figuring out how to fix a paper jam, it's best to start with small issues and work your way up to the potentially bigger problems. In step three, check to see if the trays have too much or too little paper, which could be registering as a jam.
If this is the issue, consider yourself lucky.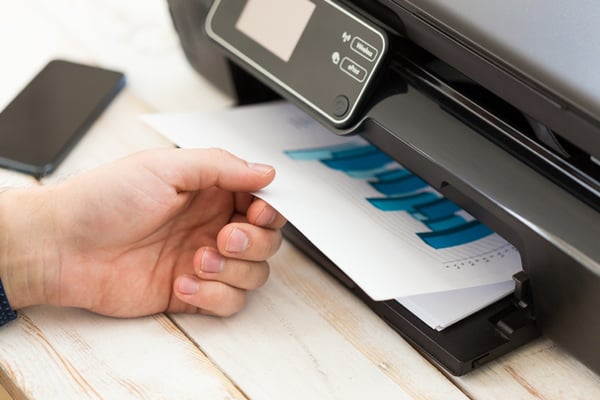 4) Locate the Jam
If you have gotten this far and your printer is still not working, it's time for a little office detective work. To find the source of the jam, remove all the paper in the printer, take out all the trays and open all the access panels until you locate where the paper is stuck.
5) Gently Remove Stuck Paper
To get the printer up and running again, you'll need to remove any paper obstructions.
First, make sure the printer is off. Then, gently remove the stuck paper with two hands. Be careful not to tear it, because that could cause even bigger printer problems.
6) Turn off the Printer to let it Cool
Once you have removed the offending piece or pieces of paper, it's smart to shut down the printer for a bit. By letting it cool for a half hour or so, it's more likely to get back online and stay online.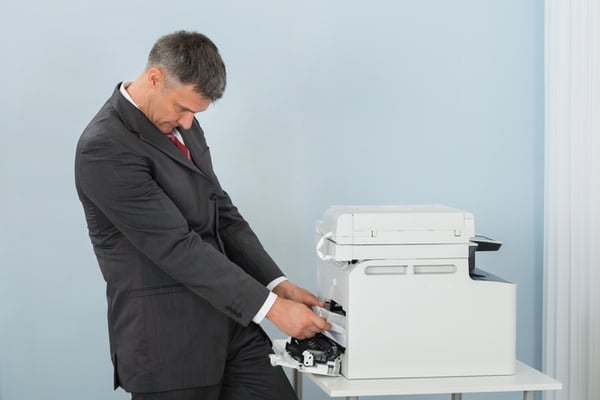 7) Test the Printer make Sure it Works Now
After a cool down period, you are ready to test the printer to make sure you have fixed the jam.
First, turn on your machine. Then, run a job through your printer to see if it works. If it's still stuck, you might need a service professional who really knows how to fix a paper jam.
8) Contact a Professional
If your printer jam is not a quick fix, you might benefit from calling a pro. Printers are expensive and fragile pieces of equipment, which are not easily repaired.
Shore Office Systems has been providing office solutions since 1974. We lease and sell top-of-line printers and copiers to companies from Manhattan to Montauk. If you have a paper jam you can't fix or another problem with your office equipment, our skilled staff members are ready to provide assistance.