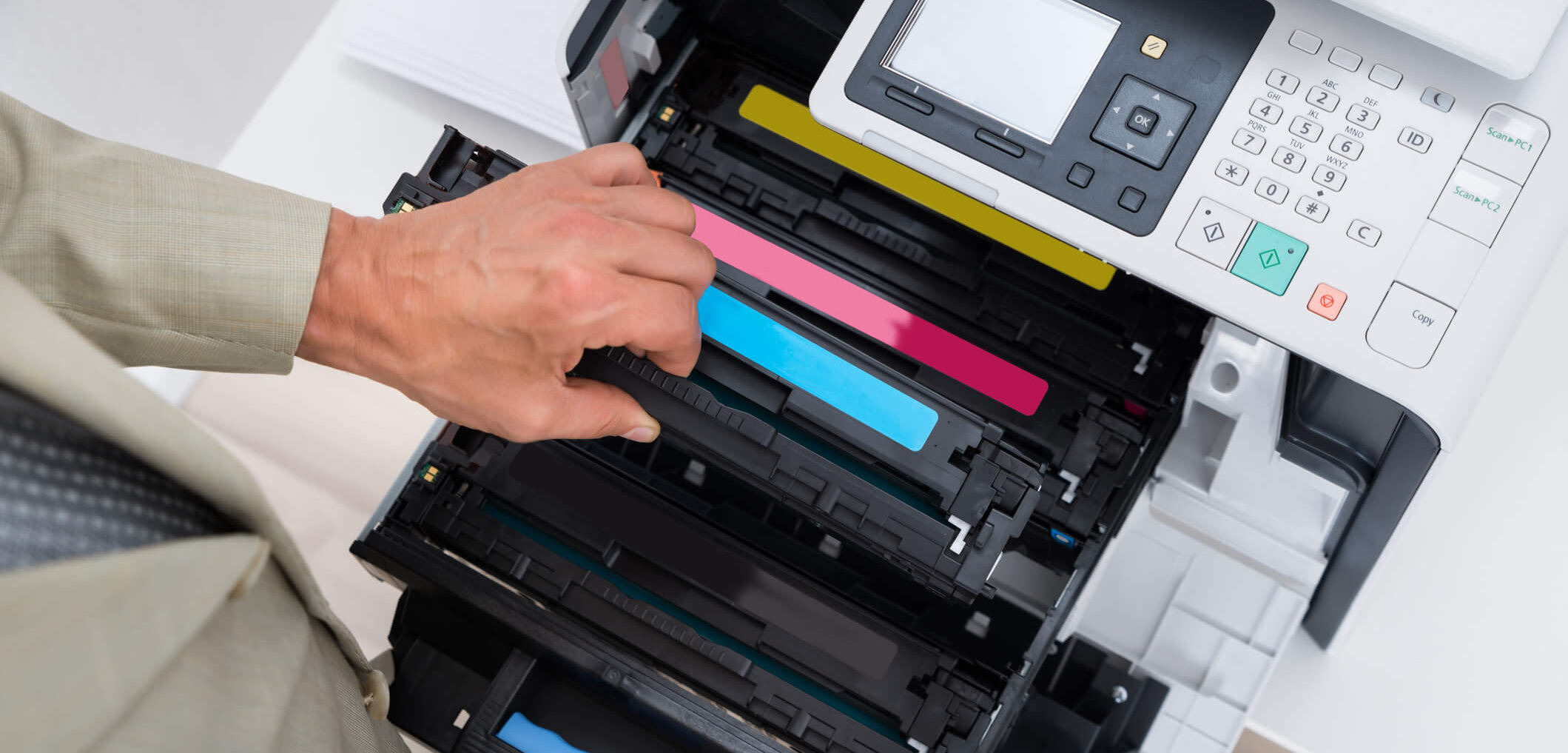 The state-of-the-art office machines on the market today produce much higher quality printed materials than was once previously possible. The CMYK printing process now produces sharper blues, yellows and reds to make your presentation pop.
What is CMYK?
CMYK printing has replaced Roy G. Biv as the standard in color printing. It is an acronym that stands for cyan, magenta, yellow and key—an industry term for black.
From law offices to government agencies, CMYK is popular today, because it can produce a much wider color range than traditional RGB.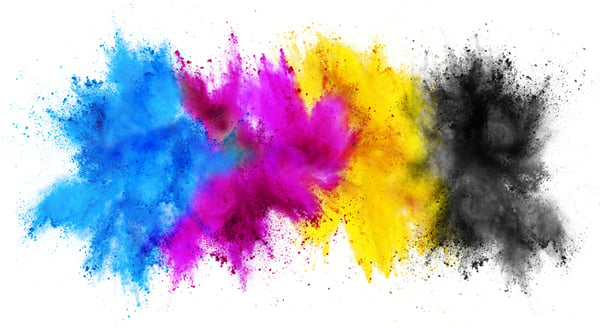 How CMYK Printing Works
CMYK printing is referred to as subtractive. This process of printing, which is in some ways similar to the pixels on a digital image, uses layered dots of color to mask the white background of a piece of copy paper.
The inks are placed in set patterns of dots that appear to look like a solid color. By applying layers of dots in different amounts, the ink can be used to create any shade or color in the rainbow.
With more ink on the printed page, there is less opportunity for light to reflect off the colors. The result is that printed materials are much sharper than could be created on a home office machine.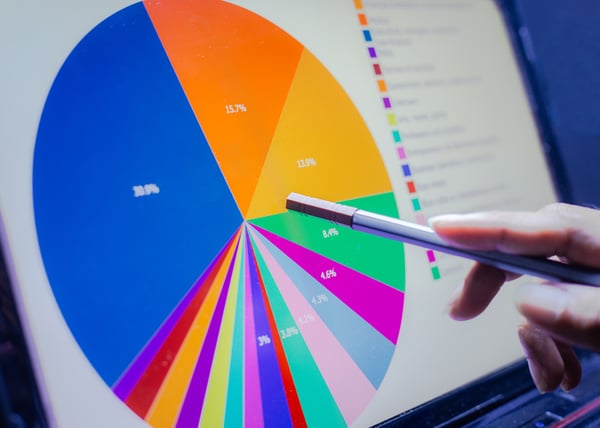 Why use CMYK Instead of RGB?
CMYK printing is the office solution of choice, because it typically produces a much higher quality product.
Although some office copy machines still use RGB, there are many reasons to choose CMYK instead. One reason is that colors on printed materials are produced in a different way than on a computer monitor or other digital device.
Since RGB can only absorb light and not emit it, it is difficult to produce lighter colors, like yellow or lime green. To make matters worse, RGB colors are naturally darker. Instead of dealing with muddy-looking print outs, many businesses are choosing to work with state-of-the-art printers, copiers and faxes instead.
Shore Office Systems is New York's resource for CMYK printers and other top-of-the-line business machines. We sell and lease state-of-the-art printers and copiers to companies from Manhattan to Montauk. If you are considering signing up for a copy machine contract, talk with one of our skilled staff members today.