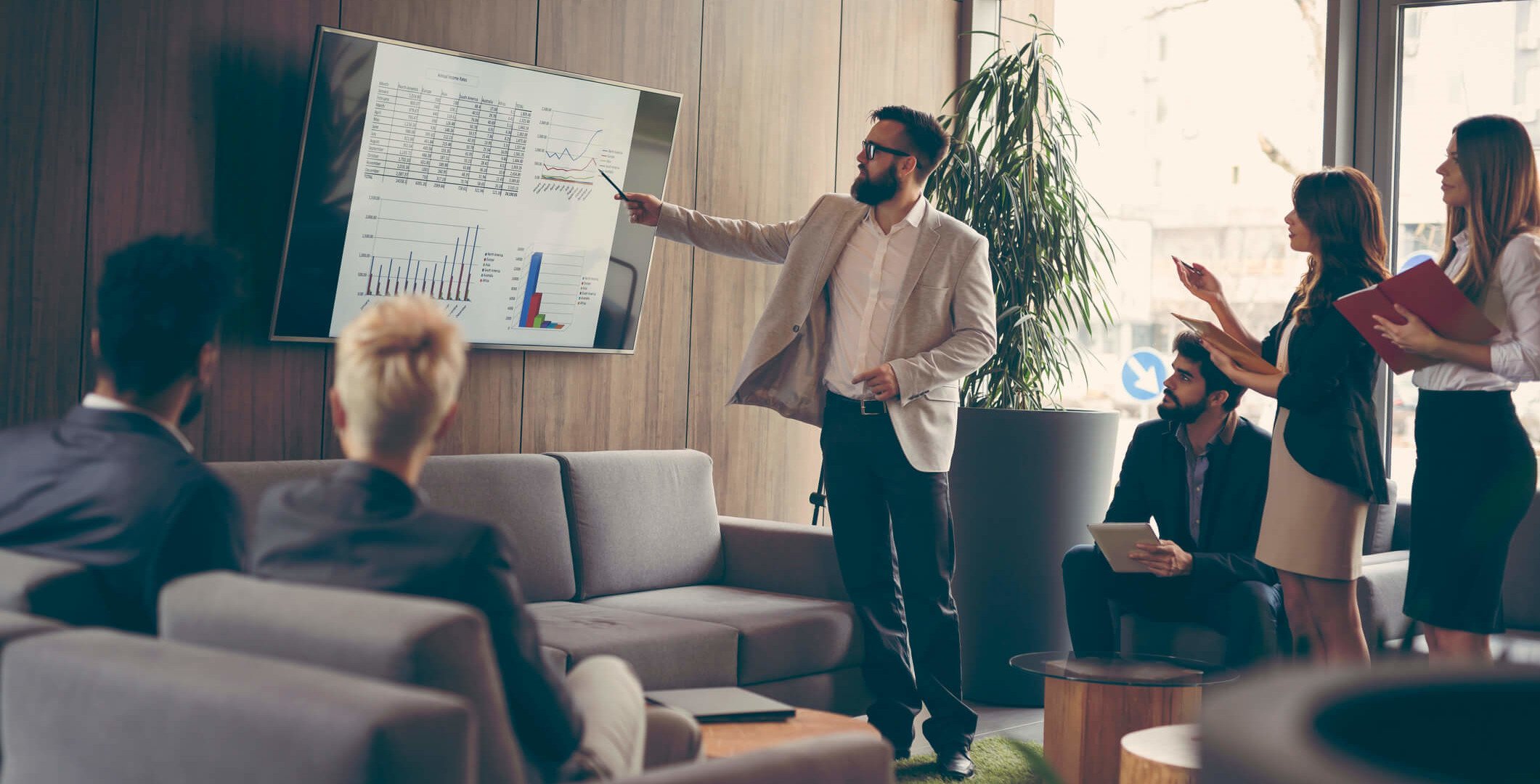 Whether you host clients or have internal meetings, your conference room needs more than just a big-screen TV. With a state-of-the-art smart white board from Sharp, your company will be able to hold smoother, more interactive meetings than ever before.
How Smart White Boards Enhance your Meetings
1) Natural Writing Flow
Compared to other flat panels, the Sharp AQUOS® BOARD provides a more-natural writing surface. You won't have to worry about your pen tip slipping and sliding while you try to write on a glass surface.
Sharp's smart white boards' proprietary coating provides a natural writing feel when the interactive display's pen tip material moves across the surface. In fact, it feels just like pen on paper.
2) Highly Accurate Touch
From government to health care, a common complaint among those with interactive board is the reliably of the touch screen. Sometimes, there is a discrepancy between the actual touch point and where the digital ink appears. Other times, nothing happens at all.
To prevent this "parallax error" from happening, Sharp developed an integrated touch technology to ensure high accuracy and longevity.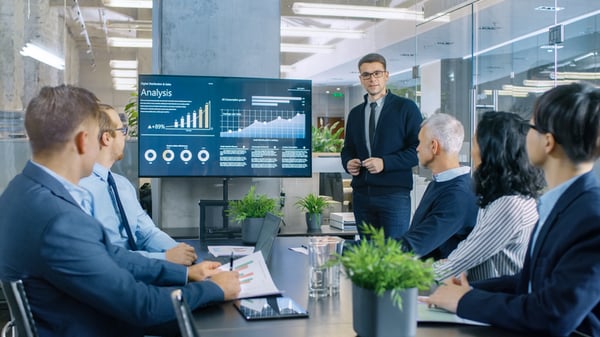 3) Glare Resistant
When you are making a presentation, a disruptive glare is the last thing you should have to deal with. It can easily distract the audience from all the points you are trying to make.
With the Sharp AQUOS® BOARD, you won't have to worry about how much to open the blinds. Sharp's proprietary anti-glare coating eliminates glare, while still providing a bright, clear picture.
4) Fast, Smooth & Responsive
These days, speed is everything in the business world. You need a touch-screen smart white board that won't slow you down.
The Sharp AQUOS® BOARD was made for that challenge. These interactive displays are designed to write exactly what you drew without delay, helping you create smoother presentations.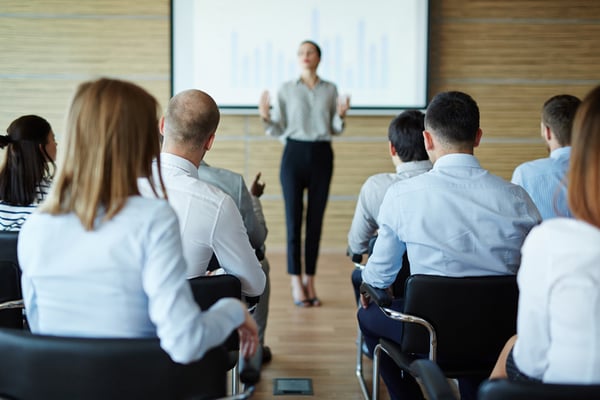 5) Fingerprint Proof
There's nothing worse than trying to make a presentation on a smart white board covered with fingerprints.
The Sharp AQUOS® BOARD has a special type of coating that is practically fingerprint proof. Sharp's proprietary coating masks the appearance of fingerprints and is resistant to skin oil. The result is a smart white board that provides you with enhanced user experience.
Shore Office Systems has been providing office solutions, like the Sharp AQUOS® BOARD, to New York businesses since 1974. If you are considering buying or leasing, talk to one of our skilled staff members today.